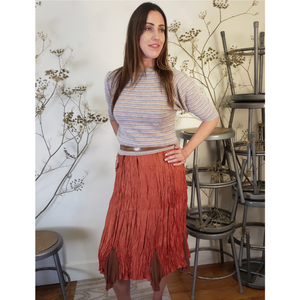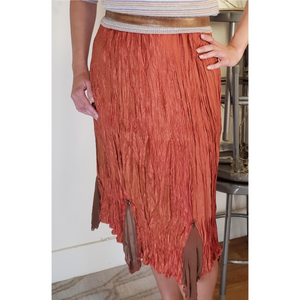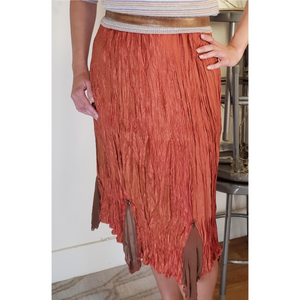 Iridescent Crinkle Skirt
Iridescent crinkle skirt with beaded detail • beautiful fall colors. Orange and pink iridescent skirt • sheer handkerchief inserts at bottom hem with beaded detail on two front panels • elastic waistband • made in USA • excellent condition.
Measurements:
*Waist 28" to 40" max.
*Hip 36" to 50" max.
*Length 28"