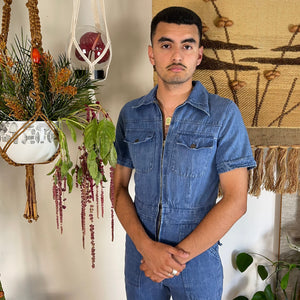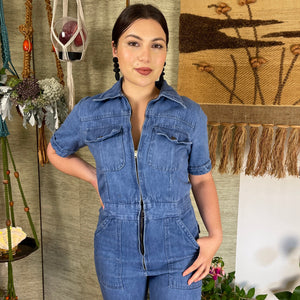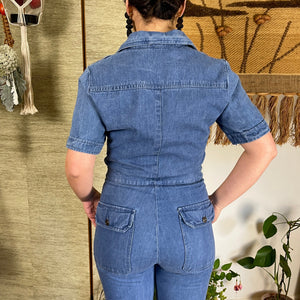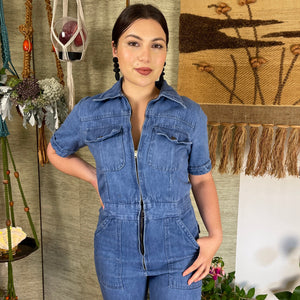 Denim Jumpsuit by Wildoats
1970's denim jumpsuit by WildOats. Zipper front closure with two chest pockets, two hip pockets and snap back pockets. Slight bell shape leg, please note that the original hem has been cut and legs are frayed. 100% cotton. 
Measurements: Marked size 38
Ches 39"
Waist 31"
Shoulder 15 1/2"
Hip 38" 
Inseam 29"